Flag Coach: Dan Tillet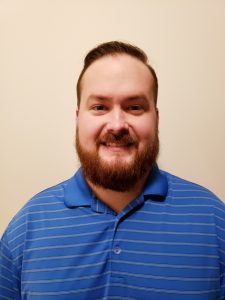 Coach Dan Tillett grew up in Florence, Kentucky.  His love of the game of football began in first grade playing for the Blackhawks in the Boone County Pee Wee Football League in the early nineties.  In the BCPWFL, he also played for the Steelers and Wildacats/Kats.  He went on to play Linebacker and Fullback for the Boone County Rebels from 2001 to 2004 helping the Rebels make the Kentucky 6A state semi-finals in 2004. 
Coach Dan ended his football playing career as a Linebacker at Thomas More College from 2005 to 2007.  He graduated from Thomas More College in 2010 with Bachelor's Degrees in Accountancy and Finance.  He is now a CPA and Tax Manager for Rudler, PSC in Ft. Wright.
Dan is married to his beautiful bride Krystal and has two sons; Maximus (Max) and Xander.  Dan considers himself to be blessed to have grown up playing for some amazing football coaches.  "Every football coach I have ever had from Robert Napier, to my dad (Dan Tillett), Kyle Niederman, and every other coach had a great impact on my life.  I fully attribute those guys and football as being a major influence on where I am and who I am today.  I can't wait to share my passion for the game of football with these kids, and hopefully leave a last impression on their lives like my coaches have done on mine."
Starters Coach: Matt Edwards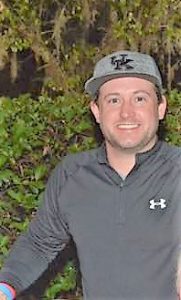 Coach Matthew Edwards grew up in the small town of Covington, Kentucky. He played football for the University of Louisville Cardinals (intramural flag football team) where he dominated at every level.
Matt started coaching with the Taylor Mill Eagles in 2013 and has been an Eagle ever since. He has been through the battles and the wars and some say he has overcome obstacles that most Olympians cannot begin to dream about hurdling.
Coach Matt has always had a love for coaching, but it cannot compare to the love he has for his wife…. (and 2 kids)
Coach Matt is always looking to improve upon his Special Teams Coach of the Year Award, his Taylor Mill Eagles Midget Youth Super Bowl Trophy, etc.
But He will continue to improve, because Coach Matt is never satisfied and always hungry.
Midget Youth Coach: Michael Siano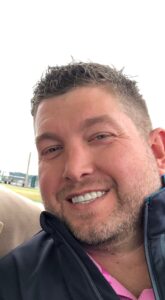 Coach Michael grew up in Independence, KY where he played Football and Basketball for Simon Kenton High School.  Michael attended Eastern Kentucky University and is now a Senior Account Executive for a Transportation Brokerage Company. He is an avid Notre Dame fan and continually supports the Bengals. 
He is married to Gina Siano, who is the Team Mom for the Midget Youth.  They have 3 wonderful kids: Giovanni- Midget Youth , Mikaela – Starter Cheerleader and Dominic- Future Eagle.
Along with hanging out with friends and family, Michael enjoys staying active through sports (volleyball, basketball and golf) and going to the gym. 
He is very excited for his 3rd year coaching with the Eagle organization. and  looks forward to instilling the passion and dedication he has for football along with teaching youth life skills.  
"Your TALENT determines what you can do. Your MOTIVATION determines how much you are willing to do. Your ATTITUDE determines how well you do it." -Lou Holtz
Midgets Coach: Corey Sweeney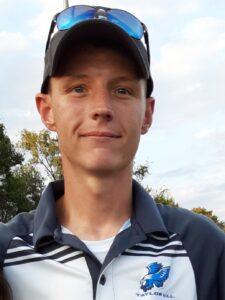 Coach Corey Sweeney will be your Midget head coach! He grew up in Bellevue, KY. He played for the Bellevue Tiger's organization, before playing High school football and graduating from Bellevue.
Corey started coaching in 2016 as an assistant coach for the Junior youth. He moved up to coach with the Juniors last year.
Corey has three children, who have all played for the Taylor Mill Eagles. The youngest will be a junior this year. His fiance, Ashley Johnson will be his team mom this year.
Corey is very excited to get the 2020 season started and coach the kids of our community!
Junior Youth Coach: Matt Luken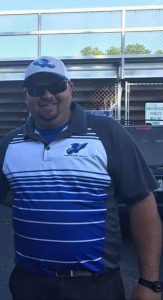 Coach Matt Luken grew up in Taylor Mill Kentucky. He played football for the Dixie Raiders organization for many years before playing football at Woodland Middle School.
Coach Matt graduated from Scott High School. After high school he attended trade school for 7 years.
Matt started his coaching as a Taylor Mill Eagle in 2015 as an assistant coach for the Starters. He then became head coach of the Starters the following year and was for the following 2 years. In 2017 he led his team to 2 bowl championships for the first time in Taylor Mill Eagles history. In 2018 he led his team to be Superbowl runner ups and only the second team in TME history to make it to the Superbowl. Coach Matt also took his 2019 team to the Superbowl. First coach in TM history to make it to the Superbowl 2 years in a row. 
Matt has two children; both of them have played for the Taylor Mill Eagles. Matt is married to Amy Luken who is one of the Eagles Team Moms and does an amazing job.
Matt was extremely fortunate to grow up around some great coaches who were very passionate about what they did, he was coached by the Late Steve Preston. "I've always felt that if I could do for a kid just half of what my coach did for me, my relationship with them would be a tremendous success."
Juniors Coach: James Shaw

Coach James Shaw grew up in Nicholasville KY.  He has been a resident of Taylor Mill/ Independence for 22 years now. 
He is married to Lori Shaw and has 4 wonder children.  Courtney (28), Alan (26), Kaitlyn (17) who will be a senior at Scott High School this year, and Austin (13) who will be an 8th grader at Woodland middle school.  James also has 3 beautiful grandchildren.
James has been coaching for 8 years and has been a coach for the Taylor Mill Eagles for 7 of those. He was also apart of the first team that won the Taylor Mill Eagles Superbowl, 3 years ago.  He also remains a baseball coach as well. 
Football Director: Jason Bannister