Spirit Squad Coach: Joshlyn Evans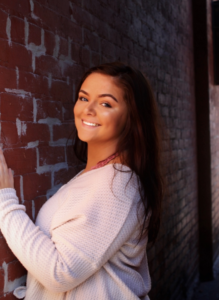 My name is Joshlyn Evans. The Taylor mill area is my hometown. I cheered at Holmes High School and recently graduated  where I was Varsity captain for 3 years. I am thrilled to be apart of this organization where I will be the head coach of the Spirit Squad  as well as an assistant  for the Midgets. I can't wait to see what this season brings!
Starter Squad Coach: Mollie Bannister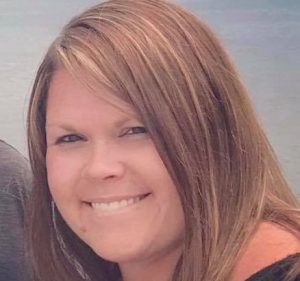 My name is Mollie Bannister I grew up in the Taylor Mill/Covington area and have lived here my whole life. I am married to Jason Bannister who is heavily involved with the Taylor Mill Eagles as well as local school sports programs. We have 4 children, Avery, Caleb, Isaiah and Olivia, all of whom have played or cheered for the Taylor Mill Eagles and who continue to be active in sports and activities at their current schools. I have served as the Taylor Mill Eagles fundraising coordinator and I volunteer for the Scott High School Eagle Club as well. I am excited to start my first season coaching the Starters Cheerleaders!
Midgets Squad Coach: Samantha Sloan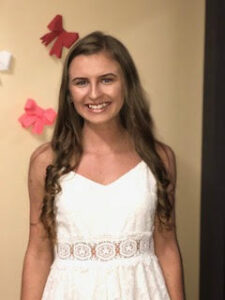 My name is Samantha Sloan, I am the new Head Coach for the Taylor Mill Eagles Midget Cheer squad. I graduated in 2018 from Holmes High School where I cheered both football and basketball season. I now attend Cincinnati State where I am studying to be a Diagnostic Medical Sonograph. I am very excited to show my skills and knowledge to these young ladies this season. I will do my very best to prepare each cheerleader for future opportunities. I can not wait to meet everyone!!!
Juniors Squad Coach: Maggie Dwertman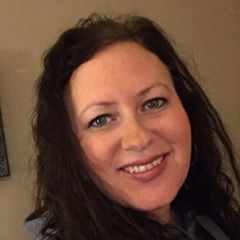 Hello everyone I'm Maggie Dwertman I'm the Junior Coach.  This will be my 3rd year coaching for the Taylor Mill Eagles Organization with the last 2 being the Midget Coach. I am looking forward to working with all of you and your children.
Go Eagles!!!
Cheer Director: Jennifer Stephenson