Matt Luken
 – President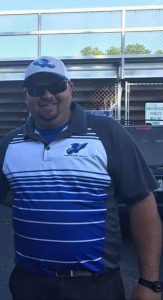 Coach Matt Luken grew up in Taylor Mill Kentucky. He played football for the Dixie Raiders organization for many years before playing football at Woodland Middle School.
Coach Matt graduated from Scott High School. After high school he attended trade school for 7 years.
Matt started his coaching as a Taylor Mill Eagle in 2015 as an assistant coach for the Starters. He then became head coach of the Starters the following year and has been for the last two seasons. Last season he led his team to 2 bowl championships for the first time in Taylor Mill Eagles history.
Matt has two children; both of them have played for the Taylor Mill Eagles. Matt is married to Amy Luken who is one of the Eagles Team Moms and does an amazing job.
Matt was extremely fortunate to grow up around some great coaches who were very passionate about what they did, he was coached by the Late Steve Preston. "I've always felt that if I could do for a kid just half of what my coach did for me, my relationship with them would be a tremendous success."
Jennifer Stephenson- Vice President
Jennifer has three children, two boys at Scott High School and a daughter at Woodland Middle School. Out of the years the Eagles have been around, she has only not been involved for 2 years. She loves the kids in our community and enjoys being a part of our organization. She plans to continue serving with our current board members to help make our organization stronger for our youth. She cannot wait for the season to start, and has really missed seeing our kids this last year!
Amy Luken – Treasurer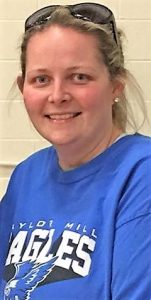 Amy has been part of the Eagles organization for the past six years. She has two sons. Mason is a 6th grader at Woodland and Matthew is a Sophmore at Scott High School. She has had many roles in the last six years including spirit wear coordinator for football, cheer, basketball and wrestling. She has been a huge part in helping run our basketball program for the past two seasons and organized our football banquet last year.  She has also organized our annual parents night out for the last two years. 
Amy is up late into the night after football games posting pictures and uploading game films for the coaches  so that they have it early in the week. Her favorite and most rewarding role is being a team mom. She loves meeting the parents and interacting with the kids. She knows every player at every level by name.
She has two boys that have also played for the Eagles. Matthew was on the 2015 superbowl team and has since graduated out from the Eagles and is looking forward to playing for Scott this year. Mason is still an Eagle playing on the midgets team this year. 
 Her dedication on passion to the Taylor Mill Eagles is exactly what we need to keep our organization strong. 
Maggie Dwertman – Secretary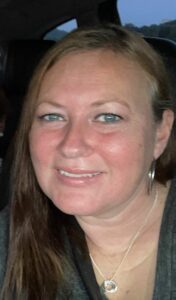 Maggie has 3 daughters. Her oldest Jasmine is a graduate of Scott High School. Her middle child Aaliyah has been an Eagles cheerleader for the last 4 years, and your youngest Nevaeh plays soccer and has been an Eagles basketball player the last 2 years. Three years ago she became a cheer coach with our organization and has loved it. She has missed the kids so much this past year and can't wait for next season!
Eric Siemer – Director of Football

Coach Eric Siemer grew up in Covington and graduated from Holmes High School. After High School, Eric obtained a Bachelor's Degree from Eastern Kentucky University in Emergency Medical Care. Using his degree, he serves as the EMS Captain for the EMS division of a local fire department. His wife Candice, supports both of their boys in various sports throughout the year. Jack and Kellen, 5 and 11 years old respectively, play both football and basketball for TME.
Eric has been an Eagle since 2017. He has helped coach football and has been a Head Basketball coach for the past three years. Eric has excellent leadership skills and we are very excited to see what visions he has for our organization.
Eric has coached many sports but his passion is for the game of football. He started football with the Bengal Tigers and continued football with Holmes middle school and high school. After 4 years of being an assistant coach to Matt Luken and serving a year of equipment manager, he has been offered and excited to take on the role of the football Director for the Taylor Mill Organization. "I feel kids can benefit so much from the game of football and develop characteristics such as discipline, dedication, hard work, leadership, accountability, sacrifice and teamwork."
Over the last few years Eric is grateful for the friendships he has created with other coaches and parents of the organization. Coach Shawn Murphy was one of his closest friends. "I value Shawn's dedication to not only this organization but to all the kids. He was not only a coach to these kids but a mentor! I hope to help facilitate an environment where all of our players can value their coach as ours did towards Shawn."
As director his goal is to provide a safe environment for our TME family and teach the kids the basic fundamentals of the game.
 "Your TALENT determines what you can do. Your MOTIVATION determines how much you are willing to do. Your ATTITUDE determines how well you do it." – Lou Holtz
 Jennifer Stephenson – Director of Cheerleading
My name is Jennifer Stephenson and I am the new Cheer Director for the 2020 season. I am so excited to work with the youth in Taylor Mill and develop their cheer skills with the hopes of preparing them for middle and  high school cheerleading! I have been a part of the Taylor Mill Organization since it's very first year where I started as a football mom. In the last 10 years, I've only spent 2 years away from the organization and since I missed it so much, I came back!
Cheer is embedded in my background from youth through high school! I have over 10 years of coaching experience at varying ages. I have coached the Spirit Squad (3-4 year olds) all the way up to Seniors in High School. I look forward to sharing my knowledge throughout the season to better prepare your children for their cheer futures! Cannot wait to get to know each and every one of you! Go EAGLES!"
I would like to get our first coaches meeting scheduled, is everyone OK with Sunday's to meet? If so, would around noon time work? If not, let me know what days work best but let me know soon so I can get that meeting scheduled for either the 12th or 19th. Also, please let me know if you all need anything from me in the meantime!
Matt Luken
– Director of Basketball
Jessica Snowden
 – Director of Concessions
Mollie Bannister
– Fundraising Coordinator
Candice Siemer
 – Public Relations
Members at Large
James Shaw
Voting Members
Michael Snowden
Mollie Bannister
Gina Siano
Michael Siano